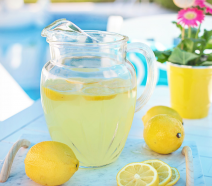 The reality of marketing your business during a crisis is that it can be difficult, with no guarantee of success. What matters is finding the approach that suits your brand and planning ahead as best you can.
This is something that has become especially prevalent during recent times, as over the first quarter of 2020 businesses across the world have been hit by blow after blow of unexpected and unprecedented changes.
As the UK moves into the second month of the public lockdown to reduce the spread of the Coronavirus, it's becoming even more vital for brands to continue selling in order to survive. Old game plans will have to be scrapped and new strategies will have to be formulated. There is no rulebook for how to deal with uncertainty on this scale, so marketers will have to be clever in how they plan and implement these new approaches.
Here are some ideas to help you make the most out of times of uncertainty and continue your brand marketing and communication in interesting new ways:
Always have someone at your stand
Maintaining your digital presence is vital during times of crisis. Your brand shouldn't act oblivious to the state of the world or your industry, but neither should it shy away from any online activity or interaction. Your customers are still online, so you should be too. Activity on social media, a company blog or message board shows your business is still operating, even if remotely. It pays to look actively staffed and ready to meet future enquiries.
Advertise smarter
Ads can still be run and may prove to be beneficial, but you need to know what your customer base will be expecting. Straight up selling isn't likely to appeal to people during a crisis, so instead look at promoting certain appealing aspects of your product or service. These could be consumer benefits, availability for advance booking/ordering or how purchases help support a cause or charity. It's also worth adding in a generous offer or incentive in order to sweeten the deal and provide real value to your customers.
E-commerce business? Offering free delivery during this time is almost expected now and will help to keep you in the running against major e-commerce platforms like Amazon and eBay.
Embrace the "homemade" look
You should utilise video content, even while working remotely or with limited resources. No one is expecting Oscar-worthy videos to be produced during a crisis, but rough home-made video recordings can be polished up with good writing and effective editing. Showing life 'behind the scenes' for your company with raw video or minimal editing is also an effective way to build trust through transparency and honest messaging. Plus, it adds real personality to your brand.
Keep following the news
Above almost everything else, it's vital that you keep your ear to the ground for industry, national and world developments. During the most recent few months of the COVID-19 pandemic, government policy has changed almost daily, so businesses have had to be quick to adapt. Stay on the ball with your marketing plan and be prepared to change tactics if needed.
Can you help your community?
With less time spent selling, you could devote more time to community support, charitable work or other social and societal engagement. Several businesses have recently changed their models entirely to provide new products and services for those that need it. This is not only good corporate responsibility but also builds what our MD, Gordon White, has come to call 'Trust Capital' within your community.
No secret recipes
We can't stress this enough: transparency is essential. During uncertain times, you should keep your customers (not to mention staff, suppliers, stakeholders and wider community) abreast of all developments and changes to your business operation through your marketing and communication channels.
Content is your currency
Content has and always will be the strongest tool in the marketing toolbox. In times of crisis such as with the current lockdown, you should focus on content that educates, entertains or reflects your corporate culture and community. Podcasts, webinars and live videos have seen a lot of success for brands recently. Don't be afraid to produce something long-form: your customers will probably have the time to listen and watch! Never utilised IGTV or YouTube before? Perhaps now is your time.
Sweet is better than sour
Striking the right tone with your marketing is vital. While we are encouraging businesses to continue selling and producing content during crises, it's important not to interpret this as exploiting fear or profiting from uncertainty. Selling should focus on the value and benefits of your products or services, or how people have been using them. Having a flippant or comedic tone can also be off-putting for customers and may be viewed as being insensitive.
As the old saying goes…
Life can certainly throw some lemons in the way of a business. The best way forward is to use the power of marketing to make lemonade.
Be optimistic and see the opportunity in every difficulty. You need to be responsive and dynamic to not only adapt to the state of your industry and the country, but also to the changing needs and expectations of your customer base.
Marketing is never certain, but with the right approach and forward planning, you can optimise your business to weather uncertainty and continue selling as best as you can. Importantly, this will ease the transition back to business as usual once things return to normal.
---
If you're looking for digital marketing, design, web development, SEO or video services, be sure to get in touch with us to see how we could help.