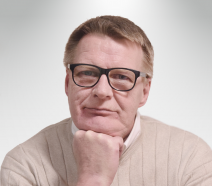 With the ongoing Coronavirus crisis leading to many businesses working remotely or temporarily closing their doors, this has led to many slowing down or ceasing their marketing efforts and communication with their customers, clients and community. However, in a lot of ways, communication with the public is more vital than ever.
In this guest blog post, Managing Director of fatBuzz, Gordon White, discusses why it's important for businesses to think of the recent complications as a reason to change tactics, not to shut down completely.
---
I'm amazed, even at this early stage of self-isolating, how many businesses seem to be happy to go into a state of hibernation. Yes, life has changed, but it has not stopped, and we will come through this period. However, many companies are risking being left behind by thinking they can halt their communications and resume where they left off in eight, ten, twelve weeks.
The reality is, this experience will change the way we do business; inevitably, we will work smarter in the future. Already, intelligent business owners are adjusting to the changes and spotting opportunities. It is those businesses that will thrive in the future.
For example, many people now realise it's comparatively easy to have video meetings; indeed, many are waking up to the power of video and are starting to use it with a newfound confidence and comfort. They are becoming creative by introducing graphics and captions to get their message out to relevant audiences in ways they never dreamt of just a month ago.
Imagine the time they're going to save in the future by reverting to video conferencing rather than travelling to conduct face-to-face meetings. Also, imagine the positive effect on their carbon footprint.
They will also look at new geographical markets because they now appreciate that they can, to significant effect, do business remotely. Who knows, someone in your sector could already be targeting your clients and customers and other companies in your area.
I've also noticed a tendency to think that content is created solely for the benefit of clients and customers. Not so. Now, more than ever, it is essential to be visible to your staff, they want the reassurance that the business is still active and they'll have jobs to go back to when self-isolation is over.
"Create content that demonstrates your expertise and how you've adapted to the current situation. Leave hibernation to squirrels, bats and bears…"
The content you create at the moment needs to change from the usual marketing and sales driven output. Taking a utilitarian approach and producing content that is useful to your target audience will build your trust capital. I firmly believe that people will put a high value on what you do now, and this will put you in a good position in the future.
If you are generating useful information for your target audience, can it be used as a lead-hook for the future? Consider using it to build your database, swap the information for a newsletter sign-up.
Creating lots of new content may not be necessary either; in many cases, we're finding that repurposing existing content is worthwhile. Case study content is good too. Remind your audience about the excellent work you've already done.
You should also consider that people have more time to consume content at the moment. We see much higher levels of engagement on social channels than we've ever seen before. Surprisingly, it's also easier, in most cases, to reach your target audience than it has ever been in the past. Why then wouldn't you take advantage of this?
In short, there are many things you could, and should, be doing to make sure your business thrives in the future. Maintaining the momentum will not only let your existing clients, customers and staff know that you are still here; it will help you get back up to speed when normal business resumes.
Smart business owners are already preparing from the future; in fact, they could be making themselves known to your customers and clients right now.
My advice is to utilise your isolation period positively. Get creative, use the tools at your disposal, and to create content that demonstrates your expertise and how you've adapted to the current situation. Leave hibernation to squirrels, bats and bears, Spring is in the air, and the clocks have moved forward, you should too.
– Gordon White, Managing Director, fatBuzz
---
Although these times are uncertain, with a bit of creativity we believe that all businesses can continue to promote and grow their brand.
At fatBuzz we're committed to consistently delivering a high standard of service, able to provide a range of digital marketing activities to help you communicate and engage with your online community.
For any enquiries about marketing or communication services we can provide for your business, be sure to send an email to hello@fatbuzz.com or give us a call on 0141 427 0727.