Spectrum Service Solutions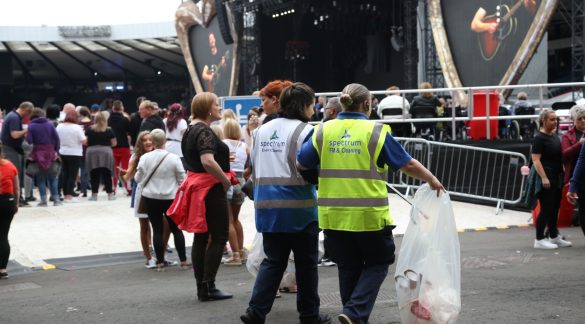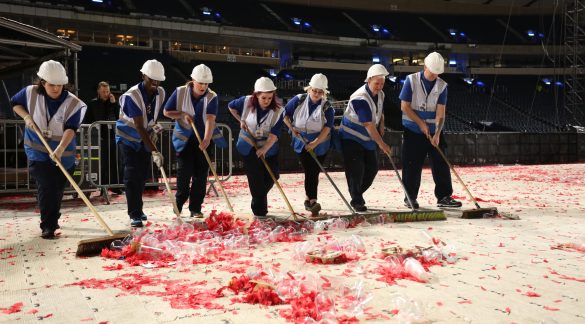 Spectrum Service Solutions is a family run business based in Paisley, Scotland, with offices also in Edinburgh and Aberdeen. The business provides professional services in contract cleaning, events cleaning, specialist cleaning and facilities management.
2019 saw substantial developments for the business, including notable expansion within the North East of Scotland, growing their work in new sectors such as Oil & Gas. The events business is also growing, now frequently servicing major music, sporting and charity events across the UK. This has included the Kiltwalk, Hampden Park concerts and The Open, one of the most prestigious golfing events in the world. Their work is significantly important in keeping these events safe, clean and hygienic for everyone to enjoy.
We have worked closely with Spectrum for several years, providing a full range of marketing and design services to the management team. We built and maintain their responsive website and provide ongoing support to keep it updated whilst maintaining an excellent user experience. Ongoing marketing support is also provided to Spectrum, ensuring they are making the most of their social media channels, email marketing and blog to support their wider company objectives.
Regular meetings with the management team assist us to maintain a rolling calendar for content creation, including regular blog posts, videos and eye-catching visuals. We regularly create video case studies that feature their clients talking about Spectrum – a very successful and credible endorsement for the expert and high-quality services they provide.
Spectrum Service Solutions is a fast-growing business; they have adopted a full digital marketing culture and the management team are committed to the ongoing creation of digital content about the business, the people, their industry, and the clients they represent.
If you would like to speak to Spectrum Service Solutions about their services, or the services fatBuzz provide to them, you should email Sara Speirs on Sara@spectrumservicesolutions.com.
Alternatively, you can email Gordon White, Managing Director at gordon@fatBuzz.com or call him on 0141 427 0727.
You can find out more about Spectrum on their website here.
View Website