John Dick & Son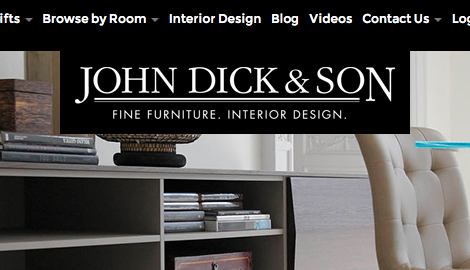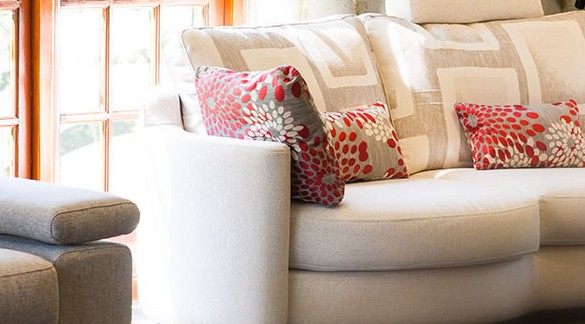 John Dick & Son is a long established furniture and interior design business based in Glasgow and operating throughout the UK and beyond.  They have recently completed design projects and installations in Barcelona, New York, Mumbai, and Ireland.
They also complete many high profile projects closer to home such as, Royal Troon Golf club, Castle Stuart Golf Club, Kingsbarns Golf Club, and onboard the luxury ship, The Hebridean Princess.
fatBuzz has been working closely with John Dick & Son for many years, helping them to adopt a digital approach to their marketing, the development and ongoing maintenance of their website, and content creation.
The interesting thing about this project is perhaps to do with the furniture retailing arm of the business.  The ranges they offer are high quality pieces largely purchased by customers with reasonable disposable income – customers tended to be older and not necessarily those you would associate with social media.  However, John Dick & son has managed to use content to reach a relevant audience.
However, the management team also recognise the need for traditional marketing and fatBuzz has assisted in the production for various printed material that is regularly mailed to their data base.  We also manage the growing online database and send monthly HTML Emails to opted in subscribers.
Video also plays an important part in the promotion of the brand, we regularly create video content in the form of case studies, time lapse during installations and interviews with the designers.
John Dick & Son has truly adopted an integrated approach to their marketing and it is paying dividends.  The management team appreciate the need for a varied approach in the distribution of content.  However, they are committed to an open and transparent approach to the content they create, whether it is on their blog, video or in print.
If you would like to speak to John Dick & Son about their services, or the services fatBuzz provide to them, you should email Managing Director, Bruce Dick on bruce@johndickandson.co.uk
Alternatively, you can email Gordon White, Managing Director at gordon@fatBuzz.com or call him on 0141 427 0727.
View Website