Carbon Financial Partners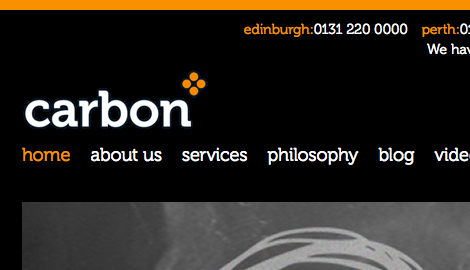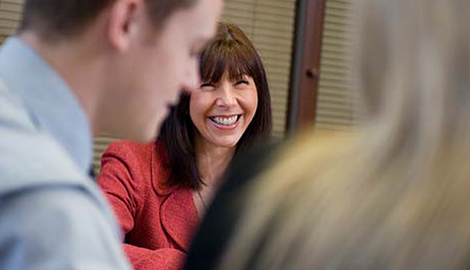 Carbon Financial Partners are a firm of independent financial advisers with offices in Edinburgh, Perth and Aberdeen, and consulting rooms in Glasgow and London.  It is fair to say Carbon Financial Partners are at the very top of their profession; for many years they have been winning awards and they are currently holders of the Independent Financial Adviser of the Year Award (UK) 2015.
The firm has an extremely professional approach to branding and marketing, perhaps more so than with any other business we currently work with.  The business operates in a regulated environment where trust is paramount, this has to come across in everything they do.
We have been working closely with Carbon for around two years, helping them to adopt a digital approach to marketing.  They have a high volume of relevant content to distribute, we help them get this content to relevant audiences primarily via their blog, LinkedIn, Twitter and to a lesser extend on Facebook.
We have also rebuilt their website so that it is fully responsive and able to be easily navigated on mobile devices.
But, it's not just with online promotion that we assist Carbon, we also create all their printed collateral, of which their are many pieces.  Carbon has realised the need for an integrated approach, where they have printed versions of much of the content they create.
The business is also very active in business networking and hosting knowledge sharing and social events.  For this, we assist them with electronic presentations, video and physical display graphics.
Carbon Financial Partners is perhaps the best possible example of a truly professional organisation that has truly embraced a digital approach, their management team are forward thinking and the results speak for themselves, it is quite remarkable the awards they receive in an extremely competitive industry!
If you would like to speak to Carbon Financial Partners about their services, or the services fatBuzz provide to them, you should email Director, Shireen Fernie, Shireen.Fernie@carbonfinancial.co.uk.
Alternatively, you can email Gordon White, Managing Director at gordon@fatBuzz.com or call him on 0141 427 0727.
View Website