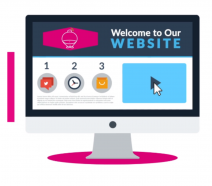 Video is quickly becoming the most effective and reliable tool for digital marketing, with brands all across the world investing heavily in video content for social media and advertising.
In this Quick Buzz, we discuss the topic of video content, the reasons why you should use video in your marketing strategy and a few of the different types of video that you can produce to engage with your customers.
For more on video content, read our Video Marketing 101 blog series, where we go in-depth on the value of video for your marketing strategy and the types of content you should be producing for your brand.
To find out more about the services fatBuzz can provide, visit our Video Production page.