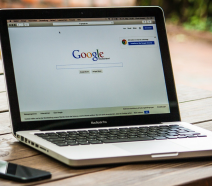 Google recently released their "Year in Search" review via the Google Trends platform (also useful for researching SEO key terms) as a way to reflect on 2020 and what trends captured our attention the most over this year.
According to the site, "Lists are based on search terms that had the highest spike this year as compared to the previous year." So, it seems that topics that had high interest last year and which stayed steady, may not appear even if their overall traffic was high, as they did not have a spike in traffic. This is an important distinction if you're using these trends to gauge interest in a topic.
We looked through the top 10 searches under all the categories offered to find the trends within trends of the UK's 2020 Search habits.
Here's what we found:
WHY: The main question of 2020
The video Google created to sum up 2020's search habits is based on one foundational insight: This year, the world searched for "why" more than ever before.
The video runs through a litany of 'why questions' not actually featured in its global trend breakdown such as:
Why are schools closed?
Why is toilet paper sold out?
Why are there so many fires?
Why is the sky orange?
Why are people protesting?
Why is democracy important?
While 'Why' was a featured category in the UK trend breakdown, a variety of other categories were offered such as celebrities, DIY, Fitness, Who, What, How and more.
COVID-19 at the Forefront
Unsurprisingly, Coronavirus dominated search whether directly or indirectly. The fact that Coronavirus has its own section within the Year in Search data shows how much it affected everyday information seeking.
The effects of the pandemic are seen through nearly every category, even if tangentially. Questions such as "How to make bread?" and "How to cut men's hair?" and searches for "afternoon tea delivery" and "wine delivery" all point to the lifestyle changes caused by covid-19 even without directly referencing it.
Foreign Interests
The US election trended heavily even in the UK, where it was second only to coronavirus in the general search category and searches related to the election appeared at least 7 more times across 3 other categories. Searchers in the UK wanted to know when the election would be decided, who would win, and a bit more about the two main candidates.
The UK Loves Love Island
Interestingly, Love Island was the UK's top searched TV show despite being postponed this year and the query "when does Love Island start?" made spot number nine in the 'When…?' category. Past contestant, Zara McDermott (2018 season) showed up in the 'who is…?' category under spot number four due to news of her cheating on a partner.
Former presenter Caroline Flack appeared in the search trends, at number three in the general search category and number one in the losses, following her death in February. The fact that Love Island and those affiliated with the show were still so active in search during a year where it did not air speaks to how ubiquitous it is in UK pop culture.
Looking for Lyrics
Hilariously, the lyrics to Cardi B and Megan Thee Stallion's WAP were the most searched under lyrics and "What does WAP mean?" came in at search number eight under the "what is…?" category. The song stirred up quite a controversy when it came out, which only added to the intrigue regarding the R-rated acronym. If you're not familiar with the term/song and now plan to Google it, please be aware that it is NSFW (not safe for work).
Trends and Marketing
Wondering why a marketing agency cares about search trends? It's helpful to understand topics that are consumers are interested in, particularly if there's one connected to your sector. A well written and helpful blog post about on an up and coming topic might help drive traffic to your site. It might help you identify a gap in the market for new products. It could highlight a cause that consumers care about that you can be involved with.
Keeping on top of trends is important – if your competitors are doing it and you aren't, you might just find yourself left behind. The Year in Search report has information about different sectors such as TV Shows, Fitness, DIY, Recipes and more.
Find out more about the UK's 2020 Search Trends here and see if there's anything that can help you plan content heading into 2021: https://trends.google.com/trends/yis/2020/GB/
---
Need help creating content that's on trend and relevant to your market? fatBuzz offers a full range of marketing services from social media management, to content creation, and graphic design.
Get in touch with us on hello@fatbuzz.com or call us on 0141 427 0727 to enquire today about our marketing services.