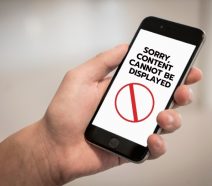 In an era where brands are consistently using social media to interact directly with their audiences and gain brand awareness and following, investing in your brand's social platforms is key. Or so we all thought…  
Last month, we saw UK pub chain Wetherspoons make a controversial move when JD Wetherspoon chairman Tim Martin made the shock announcement that the brand will be stopping all activity on Facebook, Twitter and Instagram due to "online abuse, the addictive nature of social platforms and the concerns over the misuse of personal data."  
The news was ironically broken on social platform Twitter and the brand has been widely criticised for the move. Social Media is now a vital tool in the marketing strategy of any business, big or small. So why does JD Wetherspoon feel it can do without one? 
Social selling is all about building relationships and trust that will ultimately lead to sales. We look at how this decision could affect them: 
Audience
"It is not about how you want to communicate with them, it's about how they want to communicate with you."
Following the company deleting their entire email database last year, not being present via both email or social media significantly limits Wetherspoons digital audience. We wonder why Wetherspoons made this choice. Some may think this was a tactical move in the wake of the new General Data Protection Regulation coming into place, but we can only speculate. 
The brand had an unusual and unmanageable social media strategy as it had hundreds of separate social media accounts for each branch. If they were to focus their efforts on one social media account for the Wetherspoons brand as a whole, they could reach a larger audience and invest in improving their digital content and customer engagement tactics. From a customer service point of view, this would help showcase their commitment to customer service. 
Communication
Nowadays, the main form of communication is social media. If a consumer is disappointed in the service they have received, they are likely to post their feelings on social media. Negative feedback is going to happen. How you choose to respond says a lot about your brand. With Wetherspoon's no longer on social media, they are unable to reply to any negative attention they may be getting. Responding to negative comments and posts means the company is acknowledging the comment and taking it on board, so a lack of reply could impact negatively on the reputation of the company. What brands sometimes fail to realise is that customer feedback on social media is a direct opportunity to improve their products, services and marketing strategy with their feedback. 
Promotion
Deleting your page means that you are no longer searchable on that platform and that your company name or branding presence is gone. For a brand like Wetherspoon's, who often have promotions and deals, social media allowed them to communicate these promotions to a wider audience. The brand has stated that they will return to more traditional methods of marketing by continuing to release news stories and information about forthcoming events on their website and in their printed magazine. However, not being present on social media reduces the entire digital side of the potential audience they can reach with their marketing promotions.
Will other brands follow?
The chain's Chairman Tim Martin said he hopes that other brands don't follow their decision. They feel they have "a massive commercial advantage because everyone else is wasting hours of their time on social media" 
If this is the case, disappearing from the very place their target market is spending their time and actively listening, leaves a clear opportunity for competitor brands get in front of their target audience.  
Social Media can play a substantial role in getting you substantial results. The key to successful social media marketing is to maintain a well-planned and engaging strategy, with achievable and measurable goals. At the end of the day, your audience are looking on social media first to connect with you. So, be present and use this honest and cost-effective opportunity to humanise your business. 
Need help with your businesses' social media strategy? Get in touch with us now to find out more about how we can help you improve your social branding and see results.