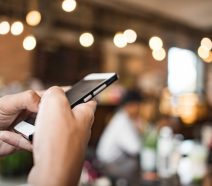 There's a lot of noise out there when it comes to video marketing. Video is the core of every good marketing strategy and we are consuming more videos on our mobiles, tablets and desktops than ever before. Video establishes pure connectivity and brings a buzz to flatlining marketing strategies, making your product or service more attractive and helps viewers to understand it better.
Your brand evolves continually and telling that story in visual form is important to keep your audience connected and to bring in new viewers — who could eventually become loyal customers.
"Video content is more entertaining than reading text and attracts the user's attention for much longer. 78% of people watch online videos every week, and 55% view online videos every day."
-HubSpot
A study by Promo found that online video viewing has matured to becoming a mainstream activity for consumers of all demographics. Here is why you should be using it for your brand:
 People watch more video on Facebook than YouTube
47% of people watch videos through Facebook where 41% watch videos through YouTube. Facebook generates over 8 Billion video views per day and assuming just 3 seconds per view, that's over 760 years' worth of video viewed every single day.
 You can tell your brand story through stories
One key way to get consumers genuinely interested in your product or service is by telling your brand story. Uploading videos into your Facebook and Instagram story on a regular basis is an effective way to humanise your business and build up an image of what your company is really about.
68% watch 'stories' on Facebook or Instagram either 'sometimes' or 'all the time'
81% of people younger than 34 watch stories either 'sometimes' or 'all the time'
A while back, we saw Snapchat become a colossal success. Now, we are seeing other social channels like Facebook and Instagram challenging Snapchat's unique selling point with short, snappy stories full of creative content. It is predicted similar features will be introduced this year by other channels, both existing and new.
 Relevance is Key
Of course, creating the video is only the start, but knowing how to get it in front of the right people can be tricky.
71% of people say they find sponsored videos on Facebook to be 'relevant' or 'highly relevant' to them.
There are many places to share your videos to ensure you are reaching your target audience and increase the number of relevant views.
 Videos Drive Action
Most importantly, you need video marketing to help you achieve your business objectives, whether that be building brand awareness, launching a new product, targeting new customers, entering a new market or increasing sales.
58% of people react to videos they watch online
60% of people visit the publisher's social pages 'Sometimes' or 'Very Often' after watching a video
70% of people visit the publisher's website 'Sometimes' or 'Very Often' after watching a video
 Learn More
The bottom line is that video is king right now; it's still evolving and progressing rapidly and using video at the core of your marketing strategy is being grossly underestimated. Don't get left behind. Get into it and attend the August New Media Breakfast in Glasgow or Edinburgh this week where we will be looking at what's new and provide examples of how simple video content can produce powerful and compelling results.
We will also explore how you can optimise your videos for search and how you can use analytics to learn about the viewing experience and improve the effectiveness of the content you will create in the future.
Who should attend?
Anyone involved in marketing or promoting a business, charitable organisation or event. Marketers, influencers, educators, business owners, brand managers and promoters will all find something useful at this event
When is it?
Edinburgh – Thursday 30th August, 7:30am for 8:00am
Glasgow – Friday 31st August, 7:30am for 8:00am
Where is it?
Edinburgh – Tigerlilly, George Street, Edinburgh
Glasgow – 29 Club, 29 Royal Exchange Square, Glasgow
Book your tickets here