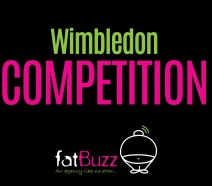 Nowadays more than ever, brands must be seen to be offering exceptional customer service. In an age where anyone can become a publisher online, a brand's reputation can be made or broken on Facebook, Trip Advisor or any number of social networks.
WIMBLEDON COMPETITION
This year, as Wimbledon steps up its game by engaging with snapchat and offering a useful app for first time visitors, we thought we'd host a (customer) service based competition throughout the duration of the tennis tournament.
We want to hear your examples of great customer service. Did a small business hit out with an ace example of service towards you? Or perhaps you remember a great
customer service match that hit the headlines? Let us know via our Facebook and Twitter accounts, and you could be in with the chance of winning a Wimbledon Package at 29 Glasgow, giving you the chance to watch the men's final (Sunday 10th July) on their tennis ball chairs as you sip your Lanson champagne.
Runners up could also bag a package to watch the ladies' final on Saturday 9th July. The competition ends on Wednesday 6th July, meaning winners can be notified in time for the final.
This is your chance to applaud great service and possibly win a great prize to watch the Wimbledon finals in style!
Customer service – aces or double faults?
Customer service should now be par for the course in any B2C business' marketing plans. By recognising where your customers are, and acknowledging what they are saying about your brand, you can begin to take control of your reputation and any issues which may be affecting the success of your product or service. It is better to address than to ignore, and by positively resolving problems, even the complaints can turn into positive experiences.
Aces
One of the best examples of customer service has to be from Josie at The Ritz. Here, the team managed to transform a basic customer service enquiry into a brand-booster. After a child left their favourite teddy behind on holiday, they got in touch with the Ritz to see if it was left there, and if they could get it back. Rather than just performing the perfunctory task of returning it, the team went the extra mile. Teddy had a great time lounging by the pool and all sorts – all documented on social media. Needless to say, the child loved it and so did the thousands of social media users who interacted with the images.
Not every business has the means to do this, and not every business should do this, but by thinking outside the box when it comes to customer queries, you could find yourself with new fans and loyal customers.
Double Fault
On the contrary, some businesses don't even get it over the net when it comes to good service. From American Airlines accidentally automating positive responses to their complains, to the good old Amy's Baking Company meltdown, some companies really struggle when it comes to keeping customers happy. The latter is a perfect example of what not to do, for example don't blame your customers, don't swear or use aggressive language, don't tarnish all customers with the brush of a few reviewers and don't ignore clearly recurring issues. The fact is, the customer feedback, although negative, offered great (and free) insight into their customer base and what they could do to improve service and loyalty.
Basically, brands should be seen to have the determination and prevalence of Murray in the social media court, but without the temper or sometimes foul mouth!
Competition T&C's
Entrants must take part on Facebook or Twitter before midnight on Wednesday 6th July
Winners will be announced on Thursday 7th July
1st prize is a package for 2 people to watch the Wimbledon men's final at 29 Glasgow on Sunday 10th Package includes a bottle of Lanson champagne served with strawberries & cream and 2 tennis giant ball chairs to relax in. There are 2x 1st prize packages available.
2nd prize is a package for 2 people to watch the Wimbledon ladies' final at 29 Glasgow on Saturday 9th Package includes a bottle of Lanson champagne served with strawberries & cream served within the Oyster Bar. There are 2x 2nd prize packages available.