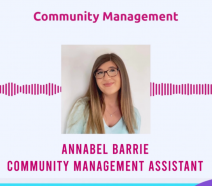 We're back with another QuickBuzz video exploring the ins and outs of digital marketing!
In this week's video, our Community Management Assistant, Annabel, discusses the principles behind online community management and some best practice for dealing with customer complaints in a timely and friendly manner.
Whether you've been managing an online community for a while or looking to take more involvement in managing your brand's reviews and customer complaints, we'd recommend giving this QuickBuzz a listen!
If you need help with community management, social media advertising or any other marketing service, the team at fatBuzz is here to help.
Get in touch with us today to enquire about our marketing services.