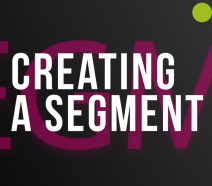 Welcome back to our Quick Buzz video series!
This week, we're continuing our with more on email marketing. Brodie from our Marketing team discusses how to create segments in Mailchimp and how this can benefit your email campaigns.
This is especially useful for ecommerce and other companies that need to manage large databases, as segmenting your contacts can allow you to create campaigns tailored to specific groups.
Watch the video below to learn all about Mailchimp segmentation:
We hope you found this installment of Quick Buzz useful!
To stay up to date with the Quick Buzz and future events from the New Media Breakfast, be sure to sign up to our mailing list.