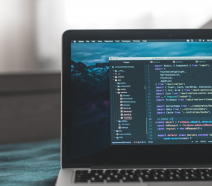 The foundation of many e-commerce websites will reach the end of its life later this year, with support being discontinued after June 2020. With security and continuity both being key concerns, we look at what this means for Magento 1 users, what options are available and how the Web Development team at fatBuzz can help.
Magento will soon be ending support for its Magento 1 Content Management System (CMS), which has long been the e-commerce platform of choice for many businesses. This will mean that bugs and security flaws will no longer be patched through updates for the open-source software and that businesses must now look to begin migrating their e-commerce database to another CMS or seek other short-term solutions.
If your online shop is built using Magento 1, then here are a few possible ways to deal with the end of support for the platform in June 2020:
Migration to Magento 2
The most obvious answer is to migrate your e-commerce data to the newer Magento 2 platform. However, this is built using an entirely different framework to its predecessor, so would require around the same amount of work as migrating to another CMS from scratch.
There are advantages to this if you are already used to the back end of the Magento system. However, the software is at the costlier end of the spectrum for CMS platforms, with hefty price tags for many third-party plug-ins.
Setting Up a Firewall
A short-term option would be to set up a firewall on your existing Magento 1-hosted site to protect your current site from threats while you're in the process of migration.
However, this won't solve the problem of software bugs and baseline issues, so even if you choose to reinforce your site with a firewall as a quick fix, you should still be thinking about migrating to a new CMS. Using software that is regularly maintained and updated is key in ensuring the smooth operation and safety of your e-commerce site.
Using Another CMS
If upgrading or setting up a firewall aren't the most suitable options for your business, then you should begin looking into migrating to another CMS where you'll be able to host your e-commerce site.
WooCommerce, for instance, is a popular choice as it is built on WordPress, providing you with all the bells and whistles that come with it and many free plug-ins and apps that can be added on top of your base system.
What's important to decide for your business is whether you can effectively and efficiently manage your online shop using the features available. If you have the support of a web development team, then discuss with them the best option for a new CMS and what is required to migrate your e-commerce system.
Web Development at fatBuzz
It's important to know that migrating e-commerce sites of any kind often requires a couple of months of work, in order to ensure that everything is operating as it should and has been tested thoroughly.
If you're in this situation, the Web Development team at fatBuzz can assist in migrating your site to a new CMS platform based on WordPress, hosting the site or even helping you build an e-commerce site from scratch.
To find out more about the Web Development, Design and Hosting services available with fatBuzz, drop us a message or give us a call on 0141 427 0727 to see how we could help your business.