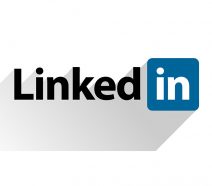 With over 500 million users worldwide and a 60% increase in activity over the last year, LinkedIn is still perhaps the most misunderstood and underrated of all social media platforms. Whether you're operating in the B2B, B2C or Charity sector, LinkedIn is a powerful tool for lead generation, market research, and global networking. However, people's perceptions of the platform are varied and sometimes misguided. Unlike other social media platforms that just gain followers or likes, LinkedIn utilises human relationships to gain new opportunities and grow your network and business.  
We've outlined some points below about how and why we think you should be using it: 
Networking
On LinkedIn, your network is one of the most valuable assets you have. It can help you to significantly grow your business quickly. Through LinkedIn's advanced search criteria, you can filter down the type of people you are looking for so that you can find the right people for your network and connect with them easily. 
Organic Reach
Unlike Facebook, LinkedIn's algorithm does not filter you out of your follower's newsfeeds.  When you post to your LinkedIn company page, it appears in your online followers' feeds at that time, regardless of how often they have interacted with your posts or page before. This means that all posts build your page and can be received by your entire online audience of connections and followers, so it is important to post regularly to maximise impact of your page. 
Groups
Being an active participant in a Group on LinkedIn has many benefits to your business. You can successfully build your company's name by searching for groups that are relevant to your industry and engaging with conversations and members. Notifications about the groups you are following and having a conversation in are also predicted to appear more often in your news feed this year. 
Keeping it personal
LinkedIn is a tool for recruiters to find possible candidates for their company and for graduates and job seekers to find roles. However, LinkedIn is an equally powerful platform for people to engage in your business. In an age where scrolling through the newsfeed on Facebook, Twitter or Instagram brings a large quantity of video and GIF based content advertised by companies or organisations, LinkedIn is predominantly text-based postings from real people sharing their stories, opinions and advice. Having relevant and interesting content from real people can really humanise and bring more credibility to your business.  
Advertising
LinkedIn is a great way to get your business in front of targeted audiences. LinkedIn advertising allows you to target very specifically to ensure you are getting your business in front of the right people. LinkedIn InMail also allows you to send private messages directly to other LinkedIn members. 
Setting up advertising on the platform can put you ahead of the Facebook and Google crowd –however, it is critical to know all the information and the value of your conversion before you start. It is always worth creating a call to action on your LinkedIn advertisement message for connections to contact you directly, or to be directed to your website. 
(On that note, look what fatBuzz have to say! Follow our LinkedIn Company Page here) 
If you would like to know more information about the services we offer, get in touch to see how we can help you!