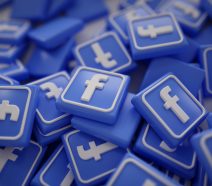 Understanding how to leverage Facebook Ads for your marketing strategy is essential – after all, more than half the UK population currently use Facebook. Facebook Ads allow you to reach your current and potential customers, as well as gain insight about them, leading to an overall more effective advertising experience. Whatever you want your customers to do – make a purchase, visit your website, download an app – there's an advert type for it and with carefully considered targeting, Facebook Ads can be an incredibly powerful tool in your arsenal. While getting started with Facebook Ads can be trial and error, get a head start with our list of Do's and Don'ts.
Do… Get their attention With so much content on Facebook competing for the attention of users, it's crucial that you create an ad that's eye-catching and captures their attention within the first three seconds (keep it short and simple). Use bright colours, minimal text (images with more than 20% text will not be approved), attractive product imagery and make sure your image dimensions are right for your ad type – a badly cropped image doesn't exactly look professional. Best practice guidelines for your creative: • Text: 90 characters • Link Title: 25 characters • Image ratio: 1.91:1 • Image size: 1200 pixels x 627 pixels. Use a minimum image width of 600 pixels for adverts appearing in News Feed.
Don't… Forget to use Facebook's powerful targeting feature Facebook's targeting feature is highly effective and when used correctly, can put your ad right in front of your target audience if you get your demographics accurate. When creating an audience for your advert, you can target users by geographical area, age, gender, language, relationship status, and by their interests and behaviours. So, if you were advertising a bridal shop in Glasgow, you could target women aged 25-45 in Glasgow and the surrounding areas who have recently changed their relationship status to 'engaged'. You can also narrow your audience even further by excluding certain behaviours and interests.
Do… Use the retargeting option Retargeting is an extremely effective form of advertising and one of Facebook Advertising's best features. It allows you to advertise to anyone who has interacted with your page or visited your site, so when a user goes back on to Facebook they are immediately targeted with your advert – therefore you can reach a 'warm' audience who are more likely to convert into a sale.
Don't… Overlap your targeting If you're running multiple ad campaigns at once, you need to be careful that your targeting doesn't overlap. Why? It will cost you money and damage your results – as your ads will be competing with one another.
Do… Use a clear call-to-action There are many different types of Facebook ads allowing you to achieve different goals (e.g. website conversions or clicks to website) so you need to pick a call-to-action which suits your objective. Do you want more sales? Or traffic? An ad is only effective if a user knows what to do when they see it, so by using a clear and concise call-to-action you can motivate users to make the right moves and help meet your objective.
Don't… Neglect your campaign While your ad campaigns are running, you should be monitoring them closely with Facebook Ads Manager which is a really useful tool for tracking CTR, reach, impressions, CPM, CPC and many other metrics. Don't get so bogged down in the details that you lose sight of your key goal i.e. what you are trying to get your targeted audience to do. Focus on getting as many of those actions for the least amount of money in your budget.
Do… A/B test and rotate your ads from time to time A/B testing is where you create a few variations of your ad but with small changes to either the headline, copy or image/video to find the right combination for your target audience. To figure out the best performing elements, remember only to change one of these factors at a time. Even if your ad campaign is successful, it should be changed every few months to avoid ad fatigue.
Did you know that we offer Facebook advertising assistance at fatBuzz? If you're interested, please send us an email at hello@fatbuzz.com to see how we can help you.