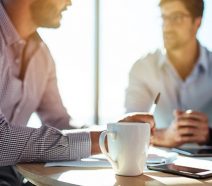 At fatBuzz, we are constantly communicating and building our relationships with a large variety of our clients. One thing we always notice, is that lots of business owners and Marketing Directors do not want to talk about their clients. Usually, they want to protect their client list for fear of the competition poaching them. This is understandable, but is it realistic in this day and age to hide your client/customer list?
We visited a business recently who deliver daily to each of their customers and there was no way they were willing to talk publicly about any of them because their customer list is "strictly confidential". We pointed out that the competition could follow a different one of their 30+ liveried delivery vans for the next 30+ days and they would have the whole client base – and the delivery days, times and (with a keen enough eye or video camera) what they deliver to them.
The reality is, it is fairly simple to find out who works with who if somebody really put their mind to it.
Nowadays, companies who don't talk about their clients are effectively tying their hands behind their back when it comes to promoting their business. They are neglecting two of the most effective ways to market themselves and are potentially missing opportunities to create genuine partnerships.
Testimonial and Case Study content is invaluable, but if you don't want to reveal who you work with, you remove the ability to tap into the power of both.
Testimonial Content
Testimonial content has never been more powerful or compelling. Gone are the days of making up a quote in italics and putting it in inverted comas; video now offers the most credible form of testimonial – a client talking directly to the camera about what you do for them, it doesn't get more effective than this.
At fatBuzz, we could spend a lot of time telling you what we do for our client Regis Roofing, but in 2min and 18 seconds, Mike Saini, Managing Director of Regis tells you in this video:
Video is an essential part of the marketing mix; if you can get clients or customers becoming genuine ambassadors, you should be doing it. You should then be syndicating it to all the relevant platforms. We know the importance of video on Facebook and Instagram, Twitter are pushing it and LinkedIn have now enabled (and actively encourage) native video on the platform.
Nowadays, people are much more relaxed about seeing themselves on screen, conveniently at a time when video capturing, and editing has become a much more affordable service for businesses. Unfortunately, too many companies are not talking full advantage of it due to a fear of disclosing too much about their clients.
Case Studies
Case studies are an extremely effective way to de-commoditise a business. Marketing agencies are Marketing agencies, but what differentiates them? The people in them and the quality of work they do for their clients.
Case studies reveal lots of useful information about the people in your business, the products or services you provide and how you deliver solutions to clients or consumers. However, if you don't talk about your clients, how can you utilise this method and create credible case study content?
Creating Relationships
Finally, the picture below is an extract from our fatBuzz brochure; many who have seen it would like to use the same quote but invariably they can't because they do not wish to talk openly about who they work with. At fatBuzz, we do, and as a result we've noticed that an extraordinarily high number of our clients end up doing business with one another. Why? Because they find out about one another through something we've said about them, or we have recognised an opportunity and brought them together.
We firmly believe the risks associated in talking about your clients and customers are far outweighed by the benefits, but we're interested to know what others think, particularly those who have experienced a positive or negative outcome with this in the past!
Get in touch with us on 0141 427 0727 or drop us an email hello@fatbuzz.com