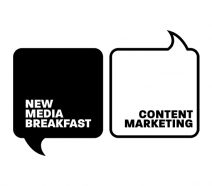 CONTENT MARKETING
Developing a strategy, creating a calendar and finding an audience
DATE: Friday 27th October 2017
TIME: 7.30am for 8am
VENUE: 29, 29 Royal Exchange Square, Glasgow
Remarkably, the last time we had a breakfast dedicated to Content Marketing was over four years ago, yet it is more important than ever.  Back in 2013 marketers were beginning to realise the importance of Content and the need to tell the businesses story, but have we progressed much beyond this?  Here are some questions you should ask yourself:
Do you have a coherent Content strategy? 
Do you have specific aims and objectives for your Content Marketing activity?
Do you create different types of Content for specific audiences or to meet specific objectives?  
Do you operate to a clearly considered Content calendar?
Are people engaging with your Content?  
Are you getting your Content in front of your target audience?
Are you making use of the right tools to get your Content in fornt of the right people?
Are you re-purposing the good Content?
If the answer to any of these questions is No, you should consider attending the October New Media Breakfast.
We will define Content and explore how to establish what is the right type of Content for you to use.  We will look at developing a strategy and a Content calendar that will assist you to create timely and engaging content.
We will examine the Content journey and demonstrate how to make full use of the content you create by extending its reach, both online and offline.
We will provide actual examples of Content used in B2B, B2C and Third Sector organisations and help you to understand the extensive opportunities that exist today to use Content to get your message directly in front of relevant decision makers.
WHO SHOULD ATTEND?
Anyone involved in marketing a B2B, B2B or Third Sector organisation or any size.
SPEAKER
The breakfast session will be presented by Gordon White, Managing Director, fatBuzz Ltd
HOW TO BOOK
Venue: 29 Club, 29 Royal Exchange Square, Glasgow
Date: Friday 27th October 2017
Time: 7.30am for 8am
Cost: £10+VAT
BOOK FOR NEW MEDIA BREAKFAST GLASGOW HERE:
NO.29 MEMBERS GO FREE
If you are a 29 Member you can attend the breakfast free of charge. Please email kenny
@fatbuzz.com
 with you membership number and she will add you to the attendance list.