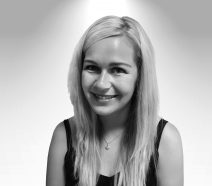 Transitioning from nappy duty and sleep schedules back to client checklists and deadlines can be quite a challenge! We are delighted to welcome back Kimberley, who is returning to the fatBuzz team after being off for several months on maternity leave. Kimberley is transitioning from her role as Head of Marketing, to her new role as Head of Design and Development. We caught up with her to find out about what her time off was like and what's to come: 
I think everybody (myself included!) thought that my time away from fatBuzz would be like a nice long holiday. Unfortunately, nothing could have been further from the truth! The first week was certainly nice, and by the second my house was spotless, but by the 3rd week I was getting bored and too big to do anything really. When baby Travis did eventually decide to make his appearance, it was clear that all I was in for was a whole different type of work! The first few months were hard and sleep deprived and took a lot of getting used to. I usually thrive a challenge, but being responsible for a whole other person, a tiny fragile thing, was terrifying for the first few weeks. Near the end of my mat leave though, Travis got bigger and stronger, and the sun came out after an endless winter, so by May I felt like a pro at the whole parenting thing. 
My new role is Head of Design and Development and primarily involves managing the workflow of these teams. A lot of my time will be taken up by putting relevant processes in place and updating any existing processes and documentation to make life easier for everyone involved in the web design and development teams. Hopefully, it'll make things more cohesive for the marketing team too. You'll probably see me with a lot of checklists, deadlines and reports! I'm looking forward to really getting to grips with and enhancing a side of the business I wasn't so heavily involved in before. I'm also looking forward to all the charts, stats, lists and general organisation I'll have to do. Any excuse to buy more quirky office stationery! 
I think it will definitely be challenging juggling motherhood and a career, but it's something I think I can tackle – as long as I have an endless supply of caffeine! 
Kim brings back a wealth of industry experience, work ethic and positive, can-do attitude to the team and we are happy to welcome her back. For those of you who don't already know Kim, see her staff profile here and get to know her a little better!