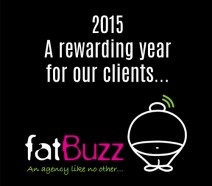 A rewarding year for our clients…
It's been another great year at fatBuzz, as we look back and celebrate the success of our clients, who have kept us happily busy throughout 2015!
Their success over the year, is only highlighted further by the various awards they have either won or been nominated for, so let's take a look at what they've accomplished in 2015.
Chartered financial planners, Carbon Financial Partners enjoyed a number of notable successes this year, perhaps the biggest was being named 'Chartered Financial Planners of the Year 2015' at the Personal Finance Awards.  However, they were not simply content to lift probably the most prestigious award in financial planning, they were also named 'Adviser Firm of the Year (UK) 2015' and 'Adviser Firm of the Year (Scotland and NI) 2015' at the Professional Adviser Awards.  Moreover, they were also awarded 'Gold Standard for Independent Financial Advice' at the Gold Standard Awards for the third consecutive year.
On a more personal note, Carbon Financial Planner, Paul Gibson was also awarded 'Money Management Financial Planner of the Year' at the 20th Annual Financial Planner Awards in London.  It was indeed a very busy and successful year for the team at Carbon who were also named finalists in the Institute of Financial Planning 'Recognising Excellence' award.  We congratulate Gordon Wilson and the team at Carbon on their success this year, the quality of the awards is a true reflection of the service they provide.
It was a successful evening at The Kalzip Awards for Curtis Moore this year, as they picked up the coveted award for 'New Contractor of the Year' from the recognised global leader in wall cladding products.  In the same week, they were named Runner-up for 'UK Roofing Contractor of the Year' at the Construction News Awards 2015 in London – an all-round great year for Curtis Moore, well done to Andrew Devlin and his fantastic team at Curtis Moore.
Our friends at Dean's had a very exciting 2015 celebrating their 40th year, marking the anniversary by sending their beloved mascot, Shortie on a tour of Scotland to share some of their delicious shortbread with their very loyal customers across the country!  Congratulations to them for reaching this milestone, it certainly would have made their founder, Helen Dean, very proud indeed.
Aside from celebrating this very exciting year, Dean's also picked up an award at the inaugural Original 106fm Pride of Aberdeen Awards. Rewarded for meeting the demands of communities overseas, they took home the 'Excellence Overseas' award.
Excel Vending, Scotland's premier vending solutions provider, picked up more than one great award this year, firstly winning 'UK Best Vending Operator (£2m – £5m turnover)' at The Vendies 2015.  'The Vendies' is the UK vending industry's major annual awards, and by far the highest accolade the company can achieve within their own sector. They were further rewarded for their excellent communication skills when they took home the award for 'Excellence in Communication' at the Glasgow Business Awards in October.
Not satisfied with two awards in 2015, Excel Vending were awarded the accolade of 'Centre of Excellence' from industry leading suppliers, Vendman.  Well done to Jane MacDonald and her team at Excel Vending.
A big congratulations to Isla from Experience Health and Beauty who won a Gold Medal at the World Skills Competition in Beauty Therapy, in Birmingham earlier this year.
We'd also like to offer our congratulations to Mitchells in Inverurie who picked up the 'Rural Family Business of the Year' at The Scottish Family Business Awards 2015.  Congratulations to Judy and Keith Whyte on their success.
The Scottish Business Awards was a busy night for our clients this year, firstly for NVT Group who were shortlisted for the 'Employer of the Year' award.  NVT also attended another awards ceremony this year, this time as the main sponsors, at the Politician Of The Year Awards!
Nick Cohen of PCR has had an exciting year as he was named a finalist for 'Business Person of the Year' at the Icon Awards! Aside from this, PCR also launched a new, innovative service, Bizanywhere this year and we wish them the best of luck with their new venture!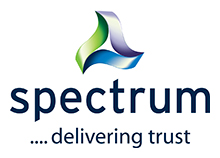 It's been a great year for Spectrum Service Solutions who were nominated time and time again for various awards throughout the year.  First up, Spectrum took home the award for 'FM Project of the Year' at this year's BIFM Scotland Awards, a particularly pleasing one since it is awarded by a panel of their peers!
Spectrum were also named finalists for various different awards, including, The Glasgow Business Awards in the 'Excellence in Customer Service' category. They also made the shortlist for both the 'Family Business of the Year' and 'RBS Customer Focus Award' categories at the Scottish Business Awards.
Last but not least, Spectrum were also shortlisted for not one, but two ROCCO Business Awards, nominated in the 'Excellence in Customer Service' category and winning 'Family Business of the Year'.  Once again, a rewarding year for Sara Speirs and her team at Spectrum, congratulations for a successful 2015.
The ever-inviting roof terrace at 29 Glasgow took home an award at this year's SLTN Awards for 'Best Scottish Outdoor Area'.
Of course, we have many other clients that perhaps haven't won awards this year, however they have been extremely busy and continue to enjoy success in their businesses.  There are too many to mention, but we have enjoyed working with each of you in 2015, and we look forward to continuing to support you in 2016.
For now, we wish all of our clients and their staff a very Merry Christmas and a Happy New Year.