Hesham Saqqar - Developer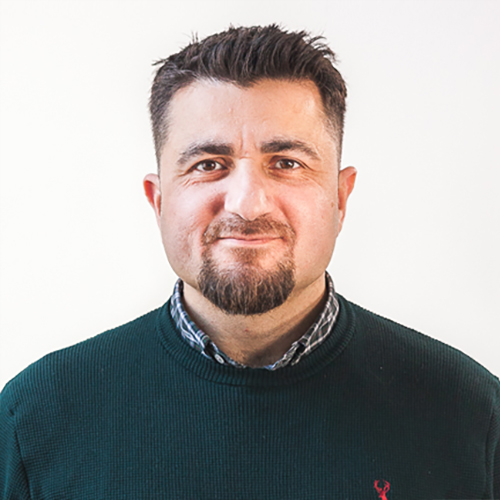 A little about Hesham...
My role is designing websites, then converting the concepts into a dynamic, fully responsive, high-quality websites that reflect companies' identities and pass on their message to their audience smoothly and efficiently.
I started building websites for relatives and friends as a hobby since the days of table-based layouts through the dark days of IE6 and Flash-only sites. That was before the Web Standards revolution and the beginning of Responsive Design and the JavaScript renaissance.
Although I've chosen a slightly different discipline for my life to study and work, web designing has always been my passion and my pleasant hobby. It was a challenging decision that I took three years ago when I decided to finally combine the practical experience with the academic study. So, I went back to university to study web and mobile development and am now finishing my third year at UWS whilst helping the fatBuzz team with their day-to-day tasks.
Besides web design; my skill set includes UI/UX, Mobile apps development, Graphic Design, Audio & Video Production.
Get in touch with Hesham...
Email: hesham@fatbuzz.com
Telephone: 0141 427 0727
The best thing about working at fatBuzz is...
Its atmosphere, being a member of a highly creative, talented and cooperative team and working together on diverse projects. It's a mixture of fun and knowledge!
My favourite quote is...
"Dream as if you'll live forever, live as if you only have today!"
You would never believe me if I told you I...
I am a qualified architect and 3D CG artist!