MAKING THE MOST OF LINKEDIN
LinkedIn is without doubt the most effective business networking platform; used properly, LinkedIn will help you to find relevant people with whom you can do business.
Although used by millions of people, relatively few users really know how to leverage its power to generate genuine and meaningful leads.  Therefore, those who understand how it works and how to make it work for them can enjoy a high level of return for the time they spend using the platform.  During this course, we will provide real-life examples and success stories that came about simply by utilising LinkedIn's functionality and by doing the right things to enable the LinkedIn algorithm to help you make lasting and fruitful relationships.
WHO SHOULD ATTEND?
LinkedIn can be used by a great deal for people seeking a wide variety of outcomes.  if you are looking to achieve any of the following, this course will provide valuable insights about how you can use LinkedIn to achieve your goals:
Lead generation
Business development
Breaking into new market sectors
Finding and utilising influencers
Becoming a key person of influence in your specialist area
Brand awareness
Brand journalism
Attracting new roles such as Non-Executive Directorships or speaking engagements
WHAT IS COVERED?
The course covers all that you need to know to start making better use of the time you spend on LinkedIn.  You will have a first-class understanding of the algorithm and how you can tap into the power of the platform to achieve your own particular aims and objectives.  We explore the following topics:
Why LinkedIn is such a powerful B2B marketing tool
The LinkedIn interface and key things you need to know
Optimising your LinkedIn Profile – Including some hands-on exercise/assistance
Measuring and maintaining your performance on LinkedIn
Posting on LinkedIn – best practice
LinkedIn Articles and publishing content on LinkedIn
Monitoring the analytics
LinkedIn Groups – identifying the relevant ones and how to share content with them
LinkedIn Business Pages
LinkedIn Advertising
Advanced Search
Making genuine and relevant connections and starting the conversation
Making full use of the LinkedIn content – The possible Content Journey
Q&A
COURSE DURATION
Half-day
COST
£95 +VAT per person
Discounts available for 4+ people attending the same training session.  Email for information
WHAT OTHERS HAVE SAID
"Thanks for the training today.  Some great ideas and powerful ways for the team & Chamber to utilise LinkedIn more effectively.  We've taken a lot from the session & appreciate you taking the time out – really valuable for everyone."
Bob Grant, Chief Executive, Renfrewshire Chamber of Commerce
"Thank you for taking the time to give us an insight into LinkedIn and how powerful the platform can be when utilised effectively. A very interesting and insightful talk from yourself and the team!"
Samuel Catt, Solutions Associate, Cantium Business Solutions
"Was a pleasure listening to your seminar on Thursday and a real eye-opener on the opportunity that exists on Linkedin. Thanks so much for sharing your expertise!"
Stuart McAusland, Fleet Sales, Arnold Clark
CORPORATE OR GROUP TRAINING
fatBuzz are happy to deliver this training session to larger groups from one organisation.  This can be done at our training facilities in Glasgow or at a location of your choice anywhere in the UK.
For further details please contact Caitlin White caitlin@fatbuzz.com or call her on 0141 427 0727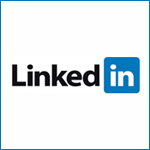 April 23 @ 09:30
fatBuzz office