AN INTRODUCTION TO SOCIAL MEDIA
Social media is one of the biggest marketing tools an organisation can adopt, with many companies basing their entire marketing strategy around social media activity.
In the U.K over 40 million people use Facebook and, globally, Facebook has over 60 million active business pages. It is crucial, then, for businesses to develop an online presence. A strong social media presence is attractive to customers and it helps distinguish a company as trustworthy. This is vital, especially for smaller companies hoping to build a customer base. 
This social media marketing training course covers all the basics of the most popular social media platforms including Facebook, Instagram and Twitter. It will help you understand how social media can boost your business's online presence, reach and attract new customers, and communicate with your customer base directly through news and offers. 
WHO SHOULD ATTEND? 
This social media marketing training course is aimed at those with little or no prior experience in digital business and marketing and who wish to develop their knowledge of social media and how best to use it to market their business. This includes training providers who deliver face-to-face training in digital skills and wish to offer a blended programme; individuals who wish to upskill and develop their social media techniques, and businesses who wish to increase social media skills in-house. 
Beginners.

 

Digital marketers who want to develop their skills.

 

Staff training and development.

 

Business owners and freelancers who want to expose themselves to more clients.

 

Employees who use social media in the workplace.

 

Individuals and businesses who want to drive more traffic to their website or blog.

 

People who want to boost their existing social media marketing skills.

 
WHAT IT COVERS? 
The course includes eight bitesize modules which cover all the basics of social media marketing: 
Introduction to Facebook for Business

 

Introduction to Twitter for Business

 

Introduction to 

Instagram

 for Business

 

Types of content that works best on each platform

 

Introduction to Social Media Management Tools

 

Implementing a Facebook campaign for your business

 

Implementing a Twitter campaign for your business

 

Implementing a 

Instagram

 campaign for your business

 
COURSE DURATION 
Half day  
COST 
£95 +VAT per person 
Discounts available for 4+ people attending the same training session.  Email for information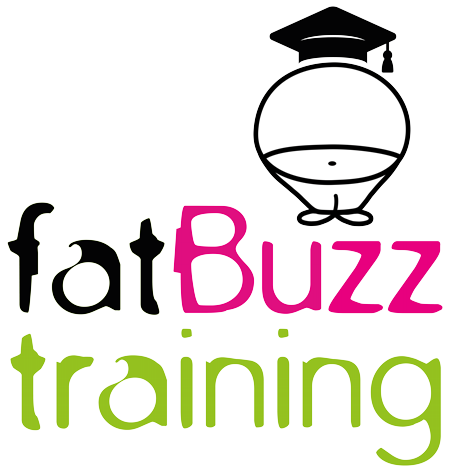 October 22 @ 13:00
fatBuzz office